My dream is that linen could be loved and respected in every home as it is beautiful, functional and 100% natural to improve our health and well being.
Let me invite you to appreciate and feel our bedlinen, towels, sauna, kitchen and dining linen. Our products are thoroughly developed and come in all standard sizes and can be individually tailored or personalised. All of our linen is Oeko-Tex certified. (EU) One of our most beloved product is our linen waffle hair towel/turban, combining all the best linen properties with well designed and easy functionality. Take a look!

Behind every bedtime fairytale lies a real-life experience. That's what Grace of Linen is all about. To link our creative energy with linen high positive vibration frequency (scientific evidence and proof). It will fill Your space and You with life giving linen. It is how we grow together.
Our priorities are: Long term client satisfaction with our products. Sustainable relationships with nature and people. Positive and like minded creative team work. Flexible product tailoring to client needs, designs, details and customisation.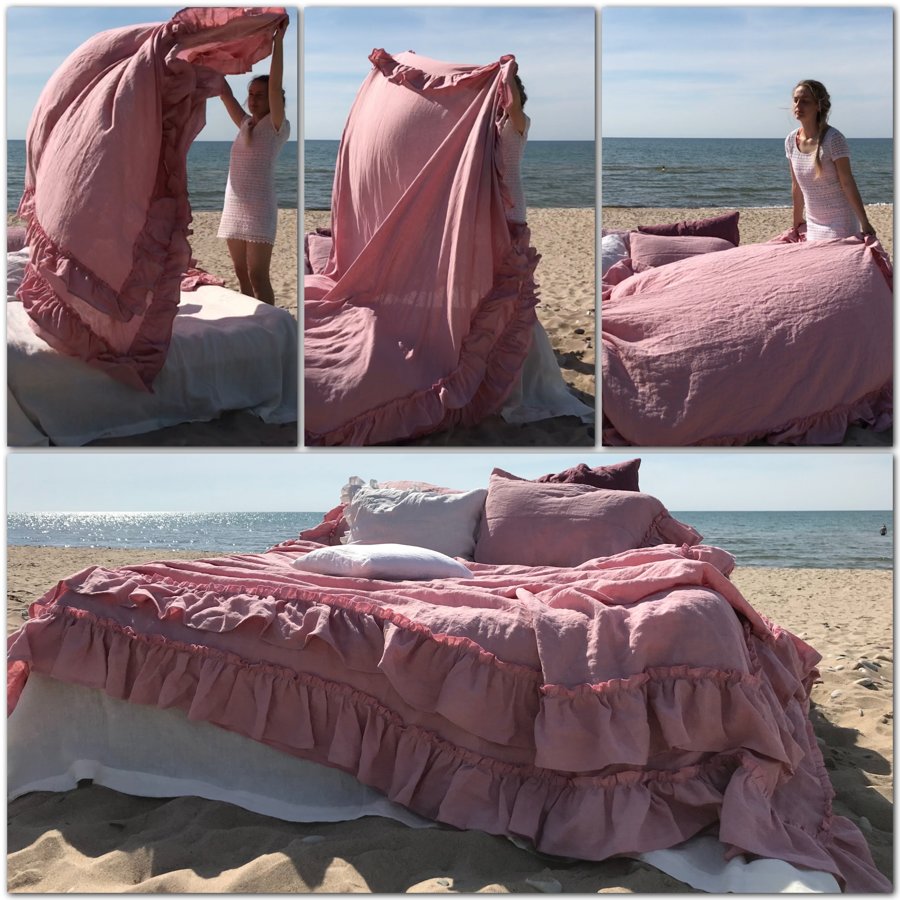 Thank You for supporting us!
More info or details, please contact : e mail [email protected] or phone +37128852791
Follow #graceoflinen@facebook #graceoflinen@instagram and see more...